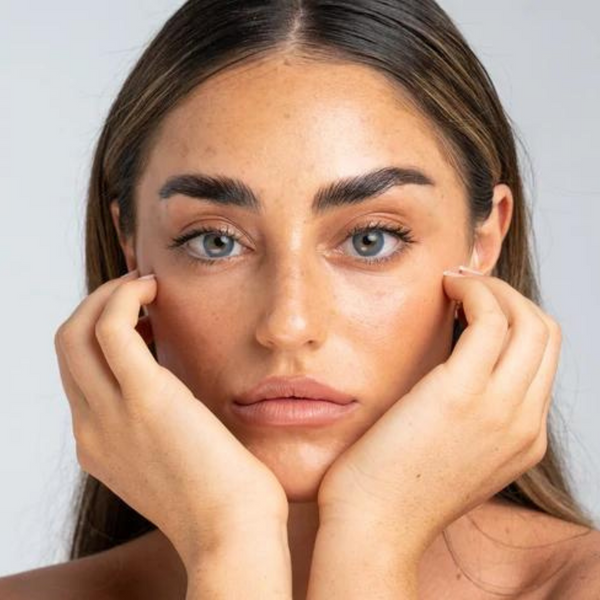 Who says you can't have fun with your eye color? While you may think it's the one part of your body you can't change for fun, think again! With Dimple's excellent quality and realistic look, you can change your eye color at a whim. We are proud to offer not just one, but two, scintillating
blue color contact lenses
. Which will you try first?
Blue Color Contact Lenses
Do you want to look natural, or do you dare to be different? Whether our all-natural mellow
blue color contacts
or our bright and bold Hello
blue contact lenses
! Blue collection is your favorite, you're sure to fall in love with the looks our blue contact lens range can give you.
Manufacturing
Dimple knows that the secret to long-lasting, comfortable, and
natural color contact lenses
is the quality that goes into making them. That's why our Australian-made lenses use the highest global manufacturing standards (FDA, TGA, CE). We also use our special BioMoist formula to ensure they stay even more moisturized than other
color contact lens brands
. This means happy eyes and little need for 'comfort' eye drops. Because we care for the planet as much as your eyes, we use recycled material where feasible.
Quality Control
We also enact a strict quality control process to ensure you're never disappointed with the product you order. Provided you care for your
blue color lenses
the way we suggest, you'll have a quality product that will feel as good as it looks.
How to Pair
What can you do to make your new
blue contacts
look their very best? Let's take a look!
Eye Shadows
For people who wear makeup, it's essential to reinvent your makeup looks when you change eye colors with your new blue contacts. You want colors that will make your eyes pop and sparkle. We won't dive deep into color theory here (although that's exactly where the trick lies). Just know that a soft, sophisticated lilac, a shimmery copper, or a lighter neutral smokey eye will make your
blue color contacts
look fantastic.
Hair Color
While we don't suggest you redye your hair every time you swap your lenses (you totally can if you want, though), it's good to consider your hair color when you wear them. If you're looking for the most natural look with your
light blue contacts lenses
, you should veer towards pale blonde hair. Think about it- the people who have that eye color naturally are typically blond. If you're using our Hello! Collection, you can get a bit racier. For an eye-catching look, pair them with coppery tones or even straight black.
Skin Tones
All skins can look fantastic with Dimple's blue eye lenses. If you're trying to pass your colored lenses off as natural, however, it helps to choose your color based on your skin tone. Blue eyes are naturally found on blondes and redheads, so it's a great color to brighten up paler skin tones. If you tan a lot, save your
light blue color contacts
for winter.
Frequently Asked Questions
How To Clean Color Contacts
Our
blue contact lenses
can be cleaned like any other contact lens. Make sure to use a premium product designed specifically to clean contact lenses. Once you remove your lens, apply the solution per the bottle instructions. Rub gently for 15 seconds, then rinse (if required) and store them in a contact lens case with solution. This ensures they stay hydrated and supple.
Are Color Contacts Safe?
Color contacts are perfectly safe to wear, provided you're using a high-quality lens partner. Never settle for cheap lenses. These will dry and irritate the eye. Instead, shop for a durable, long-lasting, and hygienically manufactured color lens that is ergonomically designed to treat your eye with respect.
Can You Wear Blue Color Contacts with Astigmatism
People with astigmatism can certainly wear
blue eye contacts
. You will need toric lenses, however, which are shaped to counteract the astigmatism. These typically have to be blue prescription contacts, rather than store-bought. Dimple are proud to offer prescription lens services, just for you!
Introduction to Dimple Color
Who We Are
Dimple is proud to have reinvented color contacts for a new generation. High quality, natural looks, and a name you can trust. What more do you want from your colored contacts partner? Try the Dimple difference today- you won't look back.
Why Our Lenses
What makes Dimple's
natural blue contact lenses
the go-to for elegant eye color that looks natural and feels great? Made to the highest global standards, you will feel the Dimple difference from the moment you slip them on. Soft, comfortable, and with a high moisture content to avoid 'dry eye', our lenses also have UV protection built-in.
Treat your eyes- try Dimple's blue contacts (non-prescription or prescription), and make your eyes an integral part of your look today.